Teacher/Coordinator Information
Get all the information below on how to use our fundraiser
How Our Standard Fundraiser Works
It's as simple as 1, 2, 3 ….
APPLY FOR A WHOLESALE MEMBERSHIP
To get started, check with your school to see if they have login details. If not click on the link below.
Once approved you will receive an email and you can proceed to set up your fundraiser.
Please note: There is only 1 wholesale membership per school.
We suggest using an email address that can be passed on to the next contact person.
SETUP THE FUNDRAISER
Once your wholesale membership has been approved you will immediately be able to login to get started and to access your promotional material.
With this option, you will need to send home order forms, and collate your orders and money.
Once completed, place your order online, and once payment has been received your order will be dispatched to you for distribution.
PROMOTE THE FUNDRAISER
Promotion is the key to a successful fundraiser. Use our free promotional material and start raising funds.
Don't forget to use your newsletter and social media to further increase your sales.
How To Run A Standard Fundraiser
No risk with no minimum order quantity
Repeat sales if offered regularly
Downloadable flyers & social media posts to help you maximise sales
If you would like to incorporate the entire Stickybeaks Range to increase your potential sales you will need to do an online fundraiser
Order form to send home to parents
Free Postage Australia Wide for orders of 50 or more items
Our Fundraiser Product Range
Reusable Lunch Order Bags
Pencil Cases: Hardshell and Neoprene
Coloured Pencils (18 Pack)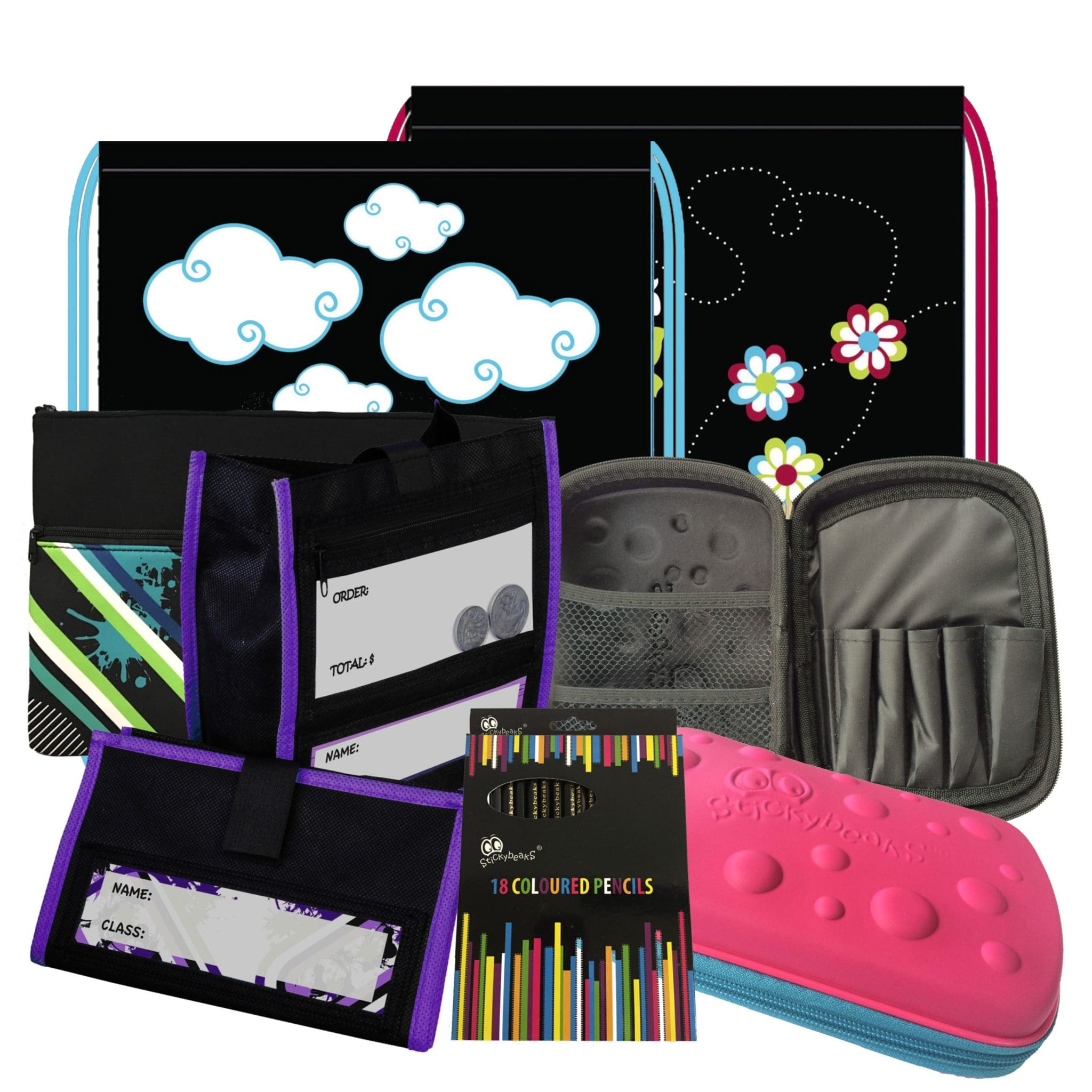 Featured Product the "Lunch Wallet"
A reusable alternative to the brown paper lunch order bag