Parent Information
Get all the information below on how to use our fundraiser
How it works
Its as simple as 1, 2, 3 ….
GET A FUNDRAISER CODE
You should have received a "fundraiser code" from your school. It will be on the forms the school hands out.
SHOP ONLINE
  To raise funds for your school simply use our store to buy your products.
CHECKOUT WITH CODE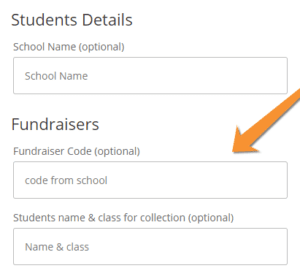 At Checkout make sure you:
Enter in your School Code
The School Name
Name & Class of your eldest child
Select Online School Fundraiser as your delivery method
IMPORTANT!!
Don't forget to enter your eldest child's name and class for easy distribution by the school.